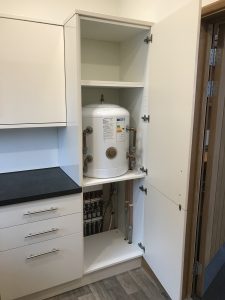 Otford Methodist Church Kitchen Adaption
The church decided to utilise the cupboard space in the exisitng kitchen.  Originally they had 2 units but the bottom one could not be used as their was a water heater unit inside that was blocking access to the valves.
BEFORE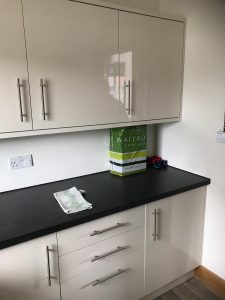 Hennessy Ltd's plumbing and heating services managed to move the unit into a new tower unit, making it easier to access the valves and creating extra cupboard space.
AFTER